The awards earned for our shared efforts demonstrate the bold steps we're taking to transform the workplace saving system. We are proud that our clients recognize the outstanding service we provide.
Empower awarded
2016 Retirement Leader of the Year1
This award recognizes Empower for growth in retirement assets and participants, unique retirement solutions, multifaceted marketing programs and significant contributions to the retirement industry.
Outstanding Service2

40 best-in-class awards
We rank first in these key categories2:

Most awards in Plan Administration

Most awards in Account/Service Teams
The number one choice of industry professionals3

Notable No. 1 finishes include3:
Best value for price
Best fee structure
Best wholesalers
Recognition for creative and participant education excellence5
10 MarCom awards
12 Hermes Creative awards
More P&I Eddy awards than any other provider in 2016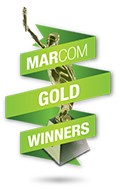 1 23rd Annual Mutual Funds Industry Awards, April 2016
2 PLANSPONSOR best-in-class survey, November 2016
3 PLANADVISER retirement plan adviser survey, November 2016
4 Source: 2016 Retirement Planscape, a Cogent Reports℠ study by Market Strategies International.
5 Pensions & Investments, Eddy Awards, March 2015; MarCom and Hermes Creative Awards, January 2016